Class of 1970
East Mecklenburg
High School
NEW DATE - SAME PLACE!
Saturday March 20, 2021
We are pleased to announce we have scheduled a new date for our 50th Reunion - Saturday March 20, 2021.
After hearing from many of you and looking at the possibility that North Carolina will not yet be permitting groups our size to meet any time soon, we decided the August 9, 2020 date may not work.
We moved to Spring of 2021 to ensure everyone who wishes to attend the Reunion will be able to travel and feel safe in doing so. Mark your calendars today for Saturday March 20, 2021.
In the meantime continue to find and invite those "missing" classmates that still remain on our list. Also continue to encourage all those that have registered on this site to purchase tickets and attend the Reunion.
Everybody stay safe and check back here from time to time - at least we will rotate the music.
Gregg Stahl & Harry Stegall
---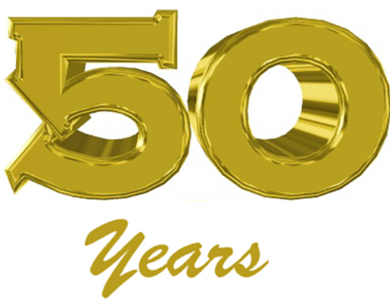 The 1970 Class of East Mecklenburg High School
Invites You to Celebrate the First Anniversary of
the Postponement of 50 Years Since Graduation
Saturday March 20, 2021
5:30 pm - 11:00 pm
Oasis Shrine Headquarters - Sands Restaurant
604 Doug Mayes Place
Charlotte, NC 28262
---
Welcome to the East Mecklenburg 50th Reunion website!
Here you will find everything you need to know about the upcoming Reunion
In order to have a successful Reunion, we all need everyone to help us locate and notifiy our classmates and tell them of the event. Here's what you can do:
Register your profile on this website so we might contact you as we provide updated information on our reunion - go to the First Time Visitors tab on the top line and follow the directions to set up your profile

Post the Reunion information details (listed below) to all of your classmates you can find on Facebook and other social media sites and encourage them to attend the Reunion

Check the Missing Classmates tab for graduates you might know of their whereabouts

Email the Reunion details to those you know that are not on Facebook and other social media sites and encourage them to attend the Reunion

Encourage those you contact to contact others from our class and forward the Reunion information to them

Direct everyone to this website to register and purchase tickets to attend the Reunion : www.eastmeck70.com

Use this website to post requests to find classmates with whom you have lost contact by using the Contact Us tab

Do it today!

Reunion time and date details:
50th Reunion East Mecklenburg HIgh School Class of 1970
April 4, 2020
5:30 pm - 11:00 pm
Oasis Shrine Temple Heaquarters
608 Doug Mayes Place
Charlotte, NC 28262
---
Reunion Tickets
Reunion tickets are now available!
The tickets are $28 per person and include cocktail hour, small plate dinner and dessert. There will be a cash bar following the cocktail hour.
Thanks to the generosity of 22 of our classmates, we have the funds for the costs of the reunion incidentials; room rental and setup, the website, and other miscellanous charges. This allowed Reunion tickets to be lower priced and only reflect the cost of the catered food.
You can only purchase tickets through the website and it must be with a credit card. The last date to purchase tickets will be Sunday March 14, 2021. No tickets will be available at the door.
The link to purchase tickets is in the top left corner of the website: 50th Class Reunion Tickets. Click on the link and follow the directions to purchase your ticket. We will check you in at the door the night of the Reunion. You will have the opportunity to also purchase a ticket for your guest while you are purchasing your ticket. Please provide the guest's name as the website will generate name tags for both of you.
Purchase you tickets now and start spreading the word to all of our classmates!
---
Hotels for the Reunion
Two hotels near the site of our Reunion previously offered a block of rooms with special rates for our 50th Reunion. We will be coordinating with them as we get closer to our March 2021 date. But, if you would like to make an advanced reservation, below are the two hotels.
Hilton Inn University Place
The Hilton Inn is the closest hotel to the Reunion site at the Oasis Shrine Temple Headquarters at only a half a mile away. The Hilton is locate at 8629 J M Keynes Drive Charlotte, NC 28262. Click here for their website: https://www.hilton.com/en/hotels/clthuhf-hilton-charlotte-university-place/
Courtyard by Marriott University Research Park
The Courtyard is located at 333 West W. T. Harris Blvd Charlotte, NC 28262 and is about a 3 minute drive to the Reunion. They also offer shuttle service. Click here for their website: https://www.marriott.com/hotels/travel/cltun-courtyard-charlotte-university-research-park/
---
In Memory
We would like to honor our 1970 classmates that are no longer with us. If you know someone that has passed away, please send their name and any information through the Contact Us link.
There several of our former classmates on the list that we have not been able to locate their obituaries. If you have information on someone on the list, please post that information or send it through the Contact Us link.
---
1970 East Wind
The East Mecklenburg 1970 annual, East Wind, for those of you that have misplaced your copy.
---
East Mecklenburg High School 1970 Commencement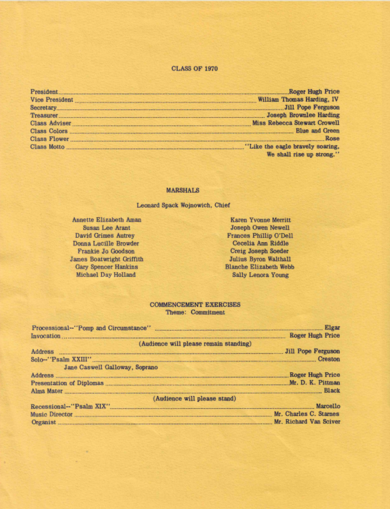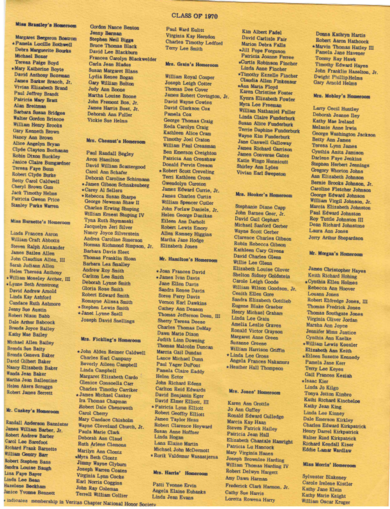 Click here for a larger view of this page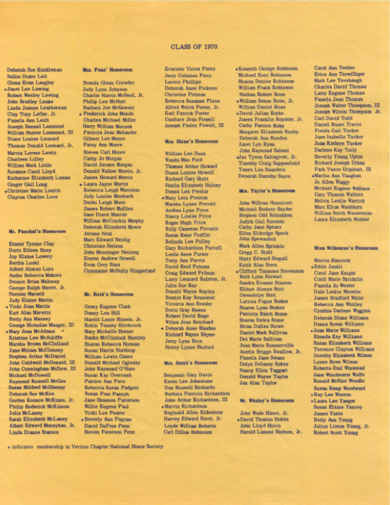 Click here for a larger view of this page
---
East Mecklenburg High School in the News
Click here for a news story about a unique education program at East Mecklenburg