Class of 1970
East Mecklenburg
High School
In Memory
Katie Hunnicutt (Hunter)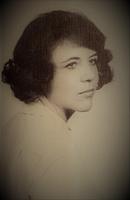 Katie Hunnicutt Hunter January 20, 1952 - August 15, 2020
Katie slipped away from this world and all of its burdens to enter into her heavenly reward. As family and friends grieve our loss, we are reminded that the apostle Paul encouraged us that through we grieve, we are not to grieve as those that have no hope.
Katie was a loving, generous, and kind friend to all that knew her. Prior to retirement, she used her gifts and talents as a grant writer for cardiology research teams at Duke Hospital.
Katie was preceded in death by her parents Jim and Jenny Hunnicutt and her sister Memory Campbell.
Katie is survived by her husband Richard Hunter and step children Michael, Brian, Bobby, and Joy as well as their children Jordan and Brianna (Brian), Craig and Hunter (Joy) and Nolan (Michael). Katie is also survived by siblings Barbara Doster (Owen) of Hendersonville, NC and Jim Hunnicutt (Beth) of Garner, NC as well as many nieces and nephews.
A memorial service to celebrate Katie's life was held on Saturday August 29, 2020 in the worship center of First Baptist Church of Garner. In lieu of flowers, the family asks that your consider a gift to Community of Hope Ministries. Community of Hope Ministries